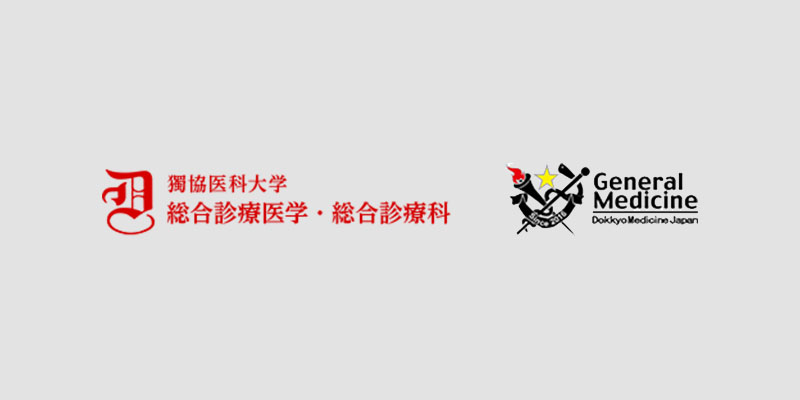 お知らせ
2019
 2019年  

Shimizu T. Reflection Of Reflections: Building Diagnostic Expertise. Int J Gen Med. 2019 Oct 7;12:363-365.

Norii T, Homma Y, Shimizu H, Takase H, Kim SH, Nagata S, Shimosato A, Crandall C; Japanese Procedural Sedation and Analgesia Registry investigators. Procedural sedation and analgesia in the emergency department in Japan: interim analysis of multicenter prospective observational study. J Anesth. 2019 Apr;33(2):238-249.

Yokoyama N, Shiraki R, Watanabe T, Shiinoki M, Nin M, Shimizu T, Yasui-Furukori N, Shimoda K. Difficult differentiation of a somatic symptom disorder from anterior cutaneous nerve entrapment syndrome (ACNES): a case report. BMC Psychiatry. 2019 Dec 12;19(1):394.

Takase H, Shimizu T. Erythema nodosum-like lesion on heel in a patient assumed Behçet's disease. BMJ Case Rep. 2019 Nov 19;12(11):e232056.

Sakamoto T, Takase H, Shimizu T. Secretion from umbilicus. BMJ Case Rep. 2019 Aug 15;12(8):e231139.

Mitsutake A, Harada Y, Tomita A, Ueshima K. Intramural haematoma of the oesophagus. BMJ Case Rep. 2019 Jul 10;12(7):e230433.

Shimizu T, Harada Y. Preauricular Vertical Creases. Intern Med. 2019 Oct 15;58(20):3067.

Tanaka M, Harada T. Koplik spots in measles. Postgrad Med J. 2019 Aug;95(1126):454.

Notomi K, Harada T. Achenbach syndrome. CMAJ. 2019 May 27;191(21):E584.

Hirosawa T, Shiinoki M, Shimizu T. Cerebral Venous Thrombosis. Am J Med Sci. 2019 Jul;358(1):e3.

Harada Y, Hayashi M. Severe leptospirosis in a patient with positive serological test for spotted fever rickettsiosis. BMJ Case Rep. 2019 Jan 10;12(1):bcr-2018-226514.

Mizumoto J, Shimizu T. All that glitters is not gold. J Gen Fam Med. 2019 Jul 4;20(5):180-184.

Mizumoto J, Terui T, Komatsu M, Ohya A, Suzuki S, Horo S, Sugihara D, Otaka Y, Ashino A, Imura H, Harada Y, Sato K. Social vital signs for improving awareness about social determinants of health. J Gen Fam Med. 2019 May 2;20(4):164-165.

Shimizu T. Author Reply: Lumbar Kyphosis. Intern Med. 2019 Jul 1;58(13):1977.